Optimise to dominate
Our world-leading expertise in functional genomics and yeast strain breeding enables us to create premium recombinant proteins which we optimise to your commercial requirements using our bespoke QTL technology.
By embarking on an accelerated journey of scientific optimisation together, we provide our partners with the means to dominate their chosen market and shut out the competition. Our patent protected strains prevent competitors from replicating your advantage. This significantly enhances your company's potential for long term revenue growth.
Tried and tested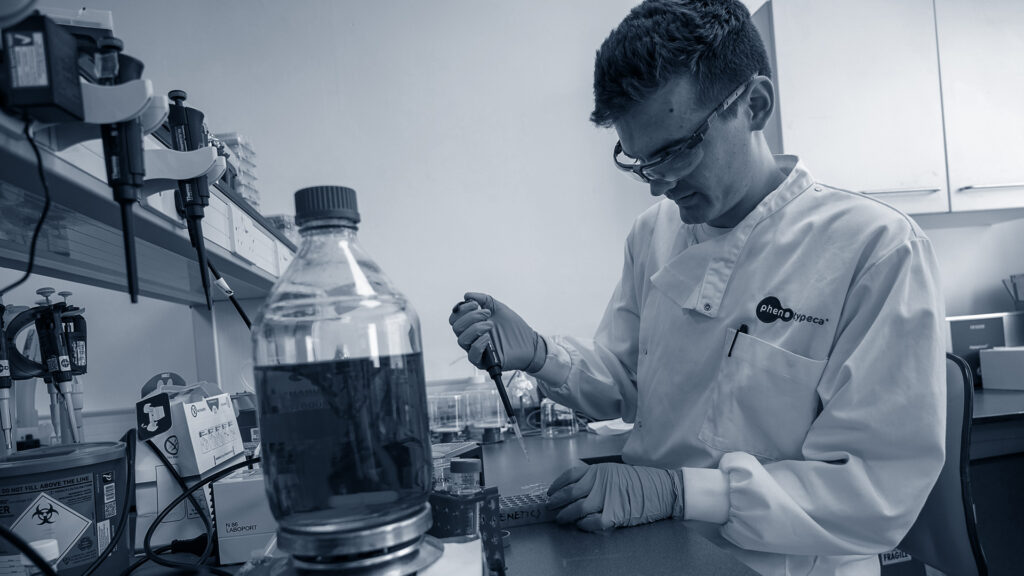 QTL technology is the mechanism to deliver a wide variety of recombinant proteins and premium biosimilars that are designed to be manufactured at scale using methods that are tried, tested and accepted by regulators. They can accelerate market entry by potentially circumventing process patents. They can also overcome complex technical challenges while delivering the lowest cost of manufacture in competitive markets.
We're currently harvesting the recombinant protein therapeutics formulary. Our aim is to innovate and create premium biosimilars that first movers can license to unlock high value in clearly defined markets. The only keys to these markets will be Phenotypeca's customised and patent protected solutions.
We're also working with support from the Bill & Melinda Gates Foundation to make vaccines more accessible to low and middle income countries.
Next steps
Our transformative QTL technology has created commercial opportunities that are ripe for exploitation. That's why we're looking for a highly capable partner with the ambition and resources to deliver on that promise.
If this resonates with your own mission, we'd be keen to hear from you.